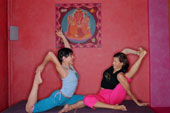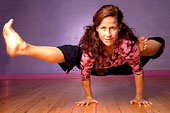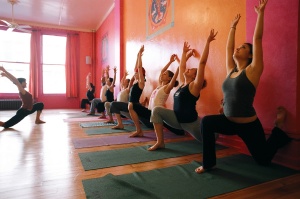 Episode 22 is an interview with Yoga Peeps founder Lara Cestone and Yoga Instructor Dana Flynn of Laughing Lotus, in New York City. Dana teaches yoga and Cosmic Play in NYC and at workshops throughout the U.S. Dana can be found at www.laughinglotus.com. In this episode, Lara and Dana talk about rolling yourself out, laughing lotus, "show up and relax", and You're It.

Audio File:
YogaPeeps_092806_DanaFlynn.mp3
Internet Explorer users: Right click the Audio File and "Save Target As", and download it to your hard drive, then Play. Or, for a better web browser use Firefox; download it at GetFirefox.com.