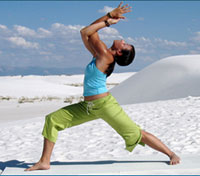 Twee teaches a dynamic and challenging vinyasa flow yoga class blended with tantric, ayurvedic, and hatha yoga philosophies. She fuses her own personal life experiences with the inspirational Prana Vinyasa Flow teachings of her teacher, Shiva Rea. Through a challenging and dynamic practice, she guides students on a journey into their own divine energy, working their personal edge, and asking them to trust their inner voice…their greatest teacher, within.
She invites them to respond rather than react to the flow of prana (life force) and to embrace the practice fully with an open and compassionate heart. If after savasana (the resting stage of absorbing the gifts of the practice) students mention to her of their pleasurable experience, she responds, "i'm just guiding you into your self… and you're liking what you see."
Twee's guru is her breath. Her teachings come from the unfolding of her own personal yoga practice on and off the mat, her daily life experiences in New York City and along her travels, and just as importantly, from her daily exchanges with her friends, family, and students. Her other influential teachers include Alan Finger, Dharma Mitra, Ana Forrest, Lois Nesbitt, Jill Satterfield, Rod Stryker and Rodney Yee.
When she's not teaching she's either traveling as Shiva Rea's assistant during teacher trainings, retreats and yoga conferences internationally, teaching her own yoga & surfing retreats and workshops, teaching at YogaWorks in NYC, traveling abroad, surfing, and surrendering into the art of being present.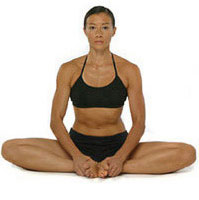 Online find her at www.tweeyoga.com.