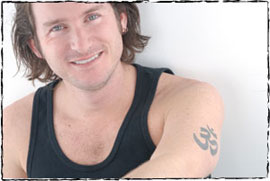 Darren's Influential Teachers:?
Paramhansa Yogananda, Autobiography of a Yogi
Recommended Books:?
Yoga an the Path of the Urban Mystic, Darren Main
The Findhorn Book of Meditation, Darren Main
Spiritual Journey's Along the Yellow Brick Road, Darren Main
Yoga and the Quest for the True Self, Stephen Cope
A Return to Love, Marianne Williamson
Website:?