Episode 86 is with Tara Stiles is the founder of Strala Yoga.  This interview was revived from the Yoga Peeps Archive, in honor of the Tara's new cookbook, launching in just over a week's time on November 3rd.
Strala is a Swedish word, that means "to radiate light".  Its also a system of practice which guides people through yoga posses and movement, focusing on tuning inward and encouraging flowing with ease. Thousands of Strala yoga guides are leading Strala classes around the world in partner studios, and gyms including Sports Club/LA and CMG.  Tara and her husband Mike, teach trainings around the world, and in their studio on 623 Broadway, in New York City.
Tara also partners with W Hotels on FIT with Tara Stiles — a global program bringing Strala Yoga classes and healthy recipes to W properties. She is a collaborator with Reebok, working closely with the design team on their Reebok Yoga lifestyle range. She has authored several books including Slim Calm Sexy Yoga, Yoga Cures, Make Your Own Rules Diet, and her newest, Make Your Own Rules Diet Cookbook, out November 3rd.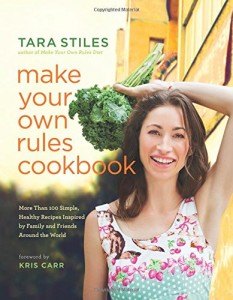 Tara supports The Alliance for a Healthier Generation, President Clinton's initiative to combat childhood obesity, bringing Strala classes to 20,000+ participating schools. Visit Tara at www.tarastiles.com.  She has the sweetest heart, and has helped me and many others drop their preconceived image of a yoga practice, and simply move with ease at any and all body and skill levels.  Enjoy the show below, and grab a copy of her delicious new, Make Your Own Diet Cookbook!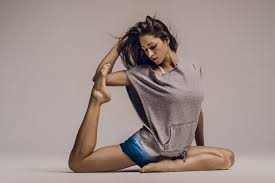 Happy listening, and Namaste.
Love,
Lara