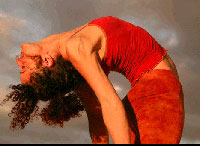 Desir?e Rumbaugh began her yoga training in 1987 and has been teaching since 1989. She has studied intensively with many Senior Iyengar teachers and received her Iyengar certification in 1994. Desir?e is a contributor to Yoga Journal and has been featured in several current issues.
She has been studying with John Friend since 1993 and is now a certified Anusara Teacher Trainer. Full of enthusiasm, joy and positive energy, Desir?e?s style is playful and transformational. With an extensive background in yoga therapeutics, she delights in helping other people discover their own greatness. She is fascinated with the process of transformation and how any change we make in our bodies affects our mind and therefore our perception of life.
Desir?e travels the globe teaching workshops and retreats.
She dedicates all of her teaching to her two children, her daughter, Jessica and her late son, Brandon, "thank you for teaching me how to love."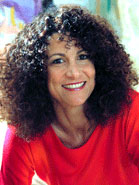 website: www.desireerumbaugh.com