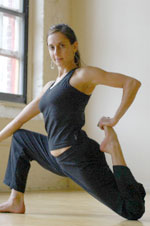 Sofi is an advanced certified Jivamukti Yoga Instructor who has been teaching Yoga since 1997. She was first certified by Alan Finger in the tradition of Ishta Yoga, and soon after found her foremost teachers David Life and Sharon Gannon, co- founders of Jivamukti Yoga. Along with David and Sharon, Sofi cites contemporary philosopher Alan Watts, and senior Jivmaukti instuctors Uma Nanda Saraswati and and Ruth Lauer-Manenti as her main influences. Sofi is also the founder and co-director of "I'll Yoga For You" – Yoga Vermont's community outreach program.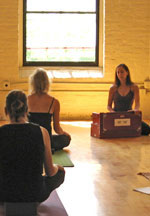 Sofi lives in Burlington, Vermont with her daughter, Delia, and her poodle, Penny.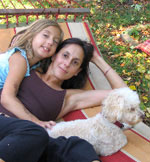 Listen to her Podcast on iTunes, or go to www.bowdownyoga.com to download episodes.