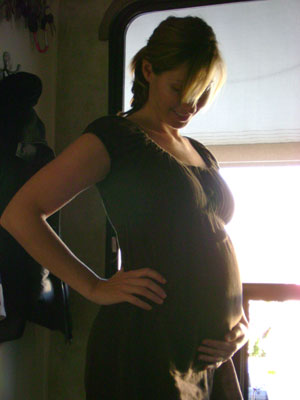 My apologies for my s l o w e r pace these days.? Usually I load a podcast weekly, or 3 a month.? I've slowed way down lately, as I am challenged by caring for my dogs, my life, work, my yoga practice, house hunting, and my bigger body.? Our baby is doing great, we know he's a boy, and his growth is on track.? I love feeling him dance inside me, and I can feel his happiness for life.? Thank you for all your support and love you've been sending.? It means so much to me, keep it comin'.
As for YogaPeeps, if you, or anyone you know is interested in sponsoring our website and podcast, have them email me at [email protected]? Also, I've had a couple requests to share interviews on yogapeeps.com.? Sounds great to me!? If you have an interview with your favorite yogi, send it to me as an mp3, and I'll edit it and upload it.? 45 minutes is a good length.
Much love from me to you, the peeps.