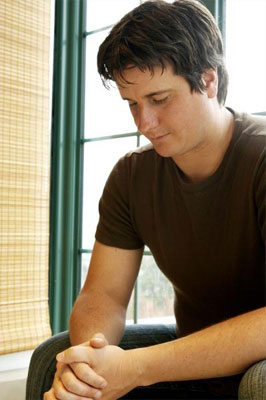 Wade Imre Morissette creates his own original blend of indie rock/pop music, combining Sanskrit mantra chants and English lyrics in his highly anticipated third kirtan chant album.
An accomplished musician and yoga teacher, he unites his two passions yoga and music in a fusion of Eastern influenced musical arrangements with Western sensibilities.
Collaborating with the award winning producer, David Nichtern, Maha Moha: The Great Delusion, uses an array of instruments from tabla, sitar, Bansuri (bamboo flute), guitar and harmonium and sound clips from around the world, including, horse carriages recorded in China. This album draws in listeners to a connection of humanness and spirituality, through the darker elements of suffering and the light of hope and faith.

Known around the world for his abilities as a teacher, spiritually and musically, his worldwide tour has included stops in Tokyo, Hong Kong, Australia, New Zealand, Mexico and 32 cities in North America. Each of his performances incorporate chanting, kirtan and bliss dance, engaging audiences in a soulful experience of self-discovery and celebration.
His first book, Living Your Joy? and a series of motivational seminars will be a part of his Winter tour beginning in Jan 2009.Visit Wade online: www.wadeimremorissette.com