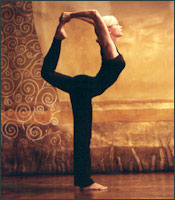 Attracting NYC?s most advanced and discriminating practitioners, Kelly?s classes are intense, inspiring and relevant.? A lineage holder of the ancient, esoteric Gelukpa tradition of His Holiness the Dalai Lama as well as the more recent, exoteric Jivamukti tradition, Kelly?s? packed classes celebrate the holy canons of both cultures, allowing the practitioner profound spiritual realizations within the physical context of an intense, demanding asana practice.? Progressing towards the state of yoga? or Enlightenment for the sake of all sentient beings is the ultimate aim of every class!
Find out why the New York Times, New York and Yoga Journal call Kelly New York?s most popular instructor. Kelly leads sold-out retreats worldwide and is on faculty at the Omega Institute. For more information on Kelly, The Kelly Morris Teacher Training Program, The Kelly Morris Yoga Podcast (where students have the option of buying a monthly/yearly all access pass to have 2? live, brand-new, 1 hour classes downloaded to their iPods!), retreats and classes, see. www.kellymorrisyoga.com and www.kellymorris.podbean.com
Russell Simmons acclaims Kelly Morris, Kelly has been my greatest inspiration in my pursuit of yoga.?