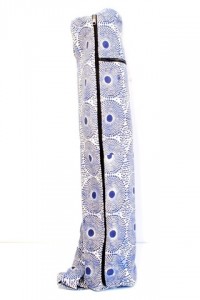 Crissy, from Indego Africa emailed me this week, and told me about their awesome new yoga bags.
She wrote, "We are Indego Africa a social enterprise part of the Fair Trade Federation that makes high-quality, gorgeous handicrafts that empower women artisans in Rwanda to lift themselves out of poverty.? While our?Yoga Bags are versatile and beautifully made, these products also tell a great story.? All proceeds go towards?training programsfor the women in entrepreneurship, management, literacy, computers, and microfinance. Many of our remarkable women care for several children and are the sole providers for their households".
Check out their newest style of yoga bags, just in time for Mother?s Day.?These fantastic bags are handcrafted from Dutch wax cloth and have a zipper all the way up the side for easy packing and unpacking, plus a separate pocket for wallets, keys. You can learn more about their products and see photos and videos of the amazing women at?www.indegoafrica.org.
I love this bag, and the women who made it.
Happy Mother's Day!